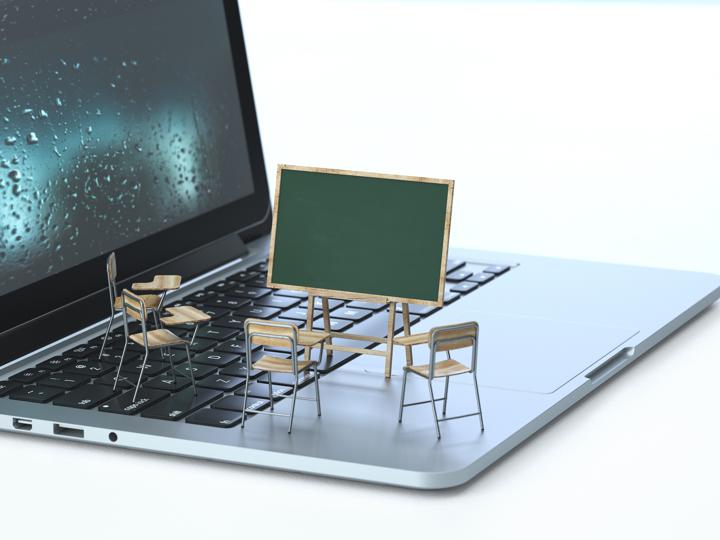 Businesses and individuals may have a difficult time deciding which online learning platform is appropriate for them since there are so many to choose from.
Questions that many coaches and consultants have are: 
What should the look and feel of my online learning platform be like? 
What do I need it to do to help my students and my practice grow so everyone can learn in the best way possible? 
When it comes to online course platforms, there are plenty to choose from. However it is clear that there are features that are non-negotiable to drive the best results for online education and online course platforms. 
We've narrowed down the 10 most important features of any online learning platform so that you can make an informed decision.
1. Intuitive and user-friendly interface for learners
Every aspect of the learning process should be planned with the student in mind. Your students should be able to get on fast, simply navigate the site, access relevant learning materials within a few clicks, and remain interested throughout the process.
Ask for a trial as a new user and see how quickly and easily you can locate and access what you need – without their sales or tech staff giving you step-by-step guidance – while choosing which learning platform is ideal for you.
Remember that if it's difficult to use, it won't be utilized at all. Don't bother with it if your learners can't locate online courses and information appropriate to their needs, no matter what it has to offer.
There must be a smooth, streamlined and personalized learning experience for all learners.
2. A Responsive Design
A responsive design is essential if you want students to be able to access the system from any location or device at any time.
As far as educational resources are concerned, this is true. Prior to making a final selection, be sure to evaluate the responsiveness of the solution and any preloaded material inside it.
There are learning management systems that provide a fantastic learning experience only to have their information change on the screen, not open properly on a mobile device, or be so tiny that it's not worth trying to work through the session.
3. A Variety of Learning Materials
An online course platform that only gives access to one or two kinds of online training and learning materials will restrict the interaction with learners and lead you back to the days of cumbersome and inefficient training management systems.
As a minimum, your e-learning platform should allow you to upload and retrieve documents in many formats, including Word, PDF, picture, audio, and video files, as well as online and in-person courses.
Make sure you accommodate the diverse learning styles of your students.
4. A Variety of Learning Tools
Using a variety of learning tools, you can accommodate students with a wide range of adjusting preferences and requirements. You may provide online students with a combination of face-to-face supervision and online resources to enhance their benefits. 
As if to provide self-guided, web-based, preparation methods for those who like to do no internet research simultaneously. Video conferencing tools may sometimes be highlighted in an online course platform. As a result, you are free to provide your services from anywhere you like. Check out the awesome features of Goalmentum.
5. Customizable Reports
It is possible to see how well they are doing in intellectual tasks. E-learning evaluation ratings allow you to provide more web-based prepared resources and ensure that your students are acquiring the information they need to get the best outcomes possible.
In Goalmentum we took this on the next level with the Goal Tracker Board where members can keep track of their goals in your course. This feature will allow your members to clearly know their goals and promote accountability. 
6. Online Communities
Students used to meet at the campus library or coffee shop to go over class notes or work on group projects in the old school days. Individual learning is a major focus of online education. Because of their schedules or backgrounds, nontraditional or busy students may find it difficult to make connections with their peers.
Goalmentum has a Community Forum where you can create community topics to keep conversations and files organized within courses. All members can collaborate and stay engaged with these defined topics.
7. Social Engagement
E-mail has been overtaken by social media platforms in terms of digital connections and communication during the last few years. Traditional and online learning institutions are having a hard time getting essential information out to their students. It is possible to distribute announcements and get comments from people quickly using social engagement technologies.
The in-app messaging of Goalmentum eliminates the need to use multiple applications to contact your members. You can send messages to an individual or group in your community.
8. Dashboard
Learners and instructors of all ages may use learning dashboards to keep track of their progress over the course of a semester using a combination of reports and evaluations. Learners or their parents may use the dashboard to see the information acquired about them.
In Goalmentum, each course will have a dashboard to assist you with course feedback, analytics, member progress, payments, and much more.
9. Live Feedback and Assessment Management
Assessment and feedback are next on our list of must-have e-learning website elements. Providing students with frequent examinations and quizzes might help them monitor their development. Additionally, it provides students with an opportunity to practice their skills outside of the classroom or current projects.
As a result, students will be able to see at a glance whether they may go on to the next section of the course or when they need to go back and complete a section they missed.
Although virtual classes might be beneficial for certain children, they can also leave them feeling isolated. Student confidence and understanding of current tasks are bolstered by direct one-on-one engagement with lecturers or tutors This is why it is so important for teachers to provide real-time feedback throughout a course.
This feature is beneficial for both the teacher and the learner in Goalmentum as learners can also give ratings to the goals set for them by their teachers. Goalmentum's Goal Rating allows members in your courses to rate their experience with the goals you set for them. The information collected on ratings can help you identify changes you need to make to courses.
10. Easy payment methods
To increase sales and conversions, make it as easy for your clients to pay as feasible. Students and businesses alike benefit from the convenience of online payments. When it comes to making an online payment, the whole procedure may be completed in a matter of seconds thanks to innovations in the payment gateway business. In the past several years, new payment solutions like Google Pay have emerged, making it easier and more secure at the same time. On our list of essential elements for e-learning websites, payment options are next.
Here at Goalmentum, you get paid easier and faster with the Stripe integration. This allows for recurring or one-time payments for courses.
E-learning is here to stay and is predicted to continue to develop substantially over the world in the near future. With more and more competition in this market, a hassle-free user experience with high-quality content is the winning recipe. It is important to have the correct e-learning website elements in order to build a strong foundation for your organization. Please take use of our list of the top 10 Characteristics of the best online course platforms to get you started.